Welcome to the Red River Valley Catfish League. 2017 is going to be an outstanding year as we averaged 15 boats per week in 2016. If you were not part of the league we would love to have you this year.

Only a couple changes from last year. We added two weeks to the schedule and added an angler of the year contest for all participants at no charge.

Again this year we will also be hosting an "Open House" introduction night on May 3rd at 6pm. Come down to the North Landing in Grand Forks to see what the league is all about. This is an opportunity to meet other anglers, ask questions and join the league. We will also be fishing that night but it is just a fun night. If you don't have a boat please contact one of the board members listed below and we will try to schedule you a ride.

League will begin Wednesday May 10th.
2017 Red River Valley Catfish League Schedule
May 3- North Landing- Open House and Welcome Night -FREE-May 10- North Landing
May 17- LaFave Park
May 24- North Landing
May 31- LaFave Park
June 7- North Landing
June 14- LaFave Park
June 21-
OFF
(Scheels Boundary Battle Week)- For more information or to enter
www.boundarybattle.com
June 28- North Landing
July 5- OFF
July 12- LaFave Park
July 19- North Landing
July 26- LaFave Park
(Need not be a club member night.)
August 2- North Landing
August 9- LaFave Park

(Registration begins at 5pm and fishing begins at 6pm each night)
August 12th- North Landing - Year End Tournament $100 Entry Fee (Need not be a member)
August 13th- Hastings Landing in Drayton- Rod and Reel Rally $40 earlybird $50 Entry
August 12/13- I-29 Catfish Classic $50
This is a new tournament that combines the totals from the Year End Tourney and the Rod and Reel Rally (must enter all 3)
2017 Red River Valley Catfish League Contests

Membership- $20 per person
Regular League Night- $10/team/week
Anglers of the Year- We will have a points race for anglers of the year (2 people) Everyone is in this contest. (You must weigh in to receive points)

Optional Contests
Stray Cat- (Biggest combined weight for the season)(Top 7 totals) $40/person/season
Fat Cat- (Biggest Cat of the Season) $30/person/season
Mystery Partner- (Top 7 Totals) $25/person/season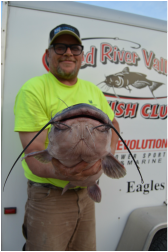 For More Information Contact Rob Raymond 218-791-3762

---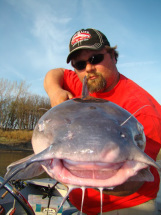 For More Information Contact Brad Durick 701-739-5808

---